Certificate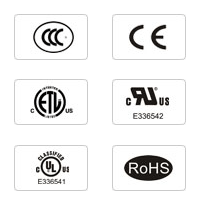 Sidelight 3W SMD3535 Led Signage Module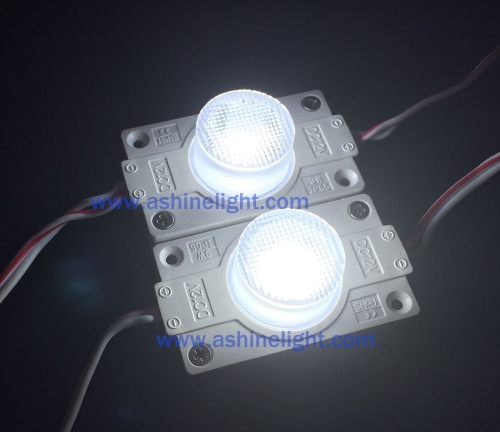 Product Name:
Sidelight 3W SMD3535 Led Signage Module
Model:
SYM-E35-1L-3W
brief:
For Kinds for Signage Lighting Box,billboard
Enquiry: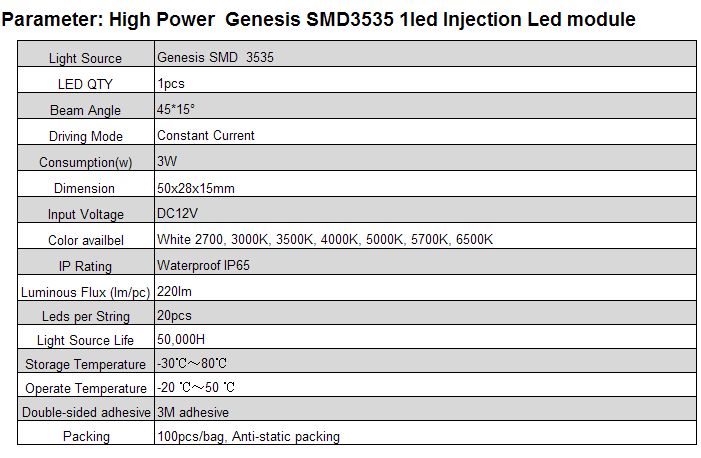 Products Feature:
●Adopting Genesis SMD3535 as light source---with high luminous Flux & color consistance
●Best sealed IP65 with moisture-proof, waterproof, dustproof and impact resistance
●Adopting PVC injection molding technology, with nice structure & design
Application:
●15-25cm thickness big size light box side lighting.Double side light box.
●Best for 20cm depth double side light box,max distance 2.5 meter.


Installation
●Clean & remove all debris from the inside of signage/lightbox
●Position the module with double sided tape and stick on the back of board
●Potting glass glue on both side of led module or screwing is recommended as security.
●Use screws ,or silicon to secure at least every fifth LED module within the channel letter